First thing tomorrow morning that is! We're off to spent a week with our daughter Kelly at her home in Charlotte, NC. It will be our first time there and we are really looking forwards to it. I'm hoping to see some warmer weather that what we've had here, this fall has been so dull and dreary with way too much rain. Oh and of course, I can't wait to do some shopping, lots and lots of shopping!

I'm pretty much packed, we just have to hit the store to pick up some nibblies for the ride (12-14 hours - yech, what a drive!) , and the bank for US cash - for those wonderful toll highways, and any stops along the way. Its hard trying to decide what stitching project to take, most times I would love the idea of 12 hours of stitching time, but in a car??? with a teenage boy????

We'll be back the following weekend, I'm sure the week will just fly by.

Yesterday, Carrie and I met up with my sister Karen at the Creative Festival in Toronto. While there were not as many vendors as in previous years, the shopping was still just as good. The stitching designers have really started turning out, and its so great to meet these people in person - Crossed Wing, X's & O's, Heart's Content, that I can remember plus some great displays of La-D-Da, Heritage Stitchcraft, and the Historical Sampler Company. I know there were more....

Here's a few pics of my Stash-filled day: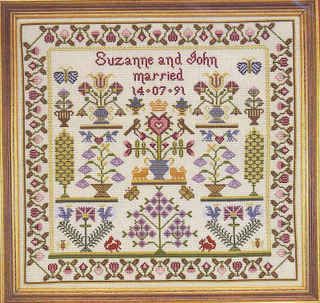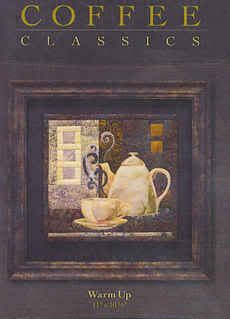 The last 2 pics are actually of quilting kits that I have been waiting to get since I saw them at the Spring Festival. My sister bought the 2 coordinating ones and eventually I hope to make them all. Hmmm, love my coffee!

Have a great week!!